GRANDE: Mascara and Primer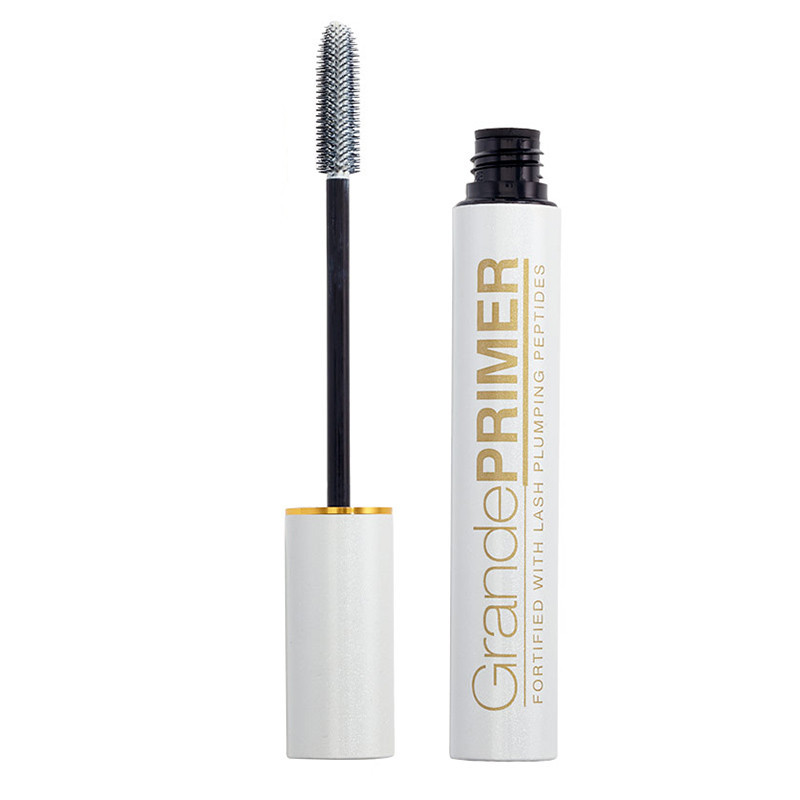 GRANDE MASCARA (BLACK):
What it is:
A revolutionary conditioning mascara to flaunt a faux lash look. Provides extreme conditioning as you coat.
What it does:
Rich-black mascara for extreme volume while nurturing and conditioning with a formula infused with peptides, panthenol and natural wax. Use to achieve an instant false-lash look on your own lashes that looks healthier and longer over time.
Benefits:


Instantly boosts lash length without sacrificing volume


Effortless, build-able, long-wearing application that resists lumps and clumps


Lightweight, water-resistant, smudge-proof that keeps lashes flexible and supple and is easy to remove


Italian made mascara for strong lashes


Ophthalmologist approved, vegan, cruelty-free, safe to use with contacts, extensions and false lashes and is free of parabens, sulphates and phthalates
GRANDE PRIMER:
What it is:
The missing step in a lash routine. A white, pre-mascara that helps thicken and lengthen lashes. It preps your lashes for any additional mascara application and boosts their effectiveness for a faux lash look. It truly is your mascara's new best friend.
 
What it does:
Infused with a lash-loving combination of no-flake micro-fibers, nutrients and peptides to condition while you coat. Instantly increases lash volume and curl while improving lash appearance, softness and suppleness over time. The unique molded brush is designed specifically for lash priming to ensure proper separation of the lashes, resulting in flawless application.

Benefits:


Goes on white and instantly thickens and lengthens for a dramatic false lash look


Crafted in Italy


Ophthalmologist tested and approved


Conditions and prevents breakage of lashes


Smudge-proof, long-wearing formula, easy to remove and water-resistant


Safe to use with contacts, eyelash extensions and false lashes


Free from parabens, sulphates and phthalates as well as cruelty-free and vegan